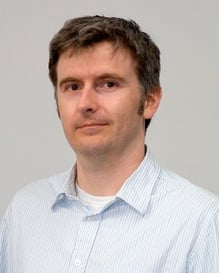 Portland, Maine - July 18, 2015 - Page One Web Solutions, a Maine-based web development and digital inbound marketing firm, is excited to announce the addition of Ian Dawson as Paid Search Manager. Ian is a skilled and experienced digital marketer who, prior to joining the Page One team, worked as a digital marketing coordinator for an advertising company. Ian attended University of Maine, earning a BS in Business with a concentration in marketing.
Ian's expertise in paid search strategy will be an asset to Page One. The VP of Sales, Patrick Robinson says, "We're thrilled to have Ian join our team. His digital marketing experience and paid search experience will benefit Page One in innumerable ways. " Page One's growing team is comprised of creative marketing professionals with real-world experience, giving them diverse knowledge and skills to better serve their extensive range of clients.
Page One Web Solutions has been specializing in creative web development and technical Internet marketing since 2006, and today, they continue to grow their team and clientele. They attribute their success to their balanced and informal company culture, and fostering a fun and cutting-edge work environment. Page One's offices are located in the heart of the Old Port in Portland, Maine.