At Page One, we always joke about how Google rules the world. Well...it's kind of a joke. For us (and anyone who utilizes digital marketing), Google's algorithm is the ultimate decision-maker for what ranks and what doesn't make the cut. We spend a lot of time following that algorithm and trying to "debunk" some of the more common misconceptions about SEO strategies.
Myth #1: Write your content for search engines first and readers second
Although it is important to write your content with search engines in mind, it will ultimately be the consumer who has a direct impact on how well you will rank for your result.

Your content, aside from being high-quality (we'll talk about this later in the article) needs to be optimized with a specific keyword and related keywords that you want to rank for. This will determine how much traffic you get and, if you are doing your keyword research correctly, you'll have a clear idea of what the best keywords to target are.

Ultimately, keeping user experience at front of mind is how you are going to successfully engage consumers and get them to click!
Myth #2: User experience doesn't hold any weight for ranking
We can't reiterate this enough. User experience is so important. Having a successful SEO campaign is truly about delivering quality user experience, which is what Google prioritizes first and foremost.

The purpose of UX is to help visitors find what they are looking for and encourage an enjoyable experience, the goal of which is ultimately to convert traffic. The more optimized your site is for users, the more traffic and return visits (and hopefully conversions!) you will gain.

Basically, if you're not asking "Is this good for my users?" then we recommend revisiting your digital marketing strategy.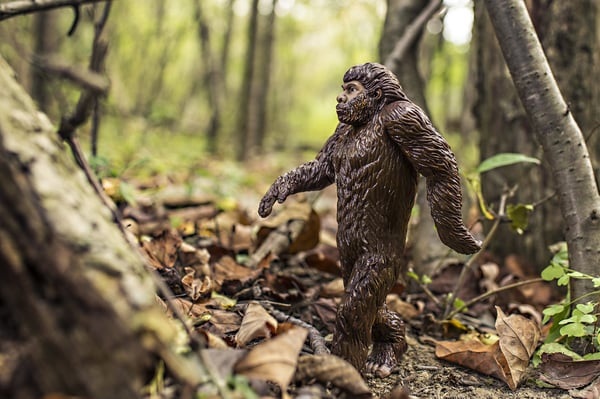 Myth #3: You don't have to have an SSL to rank
An SSL (Secure Sockets Layer) certificate is an increased protection for websites that allows for a secure connection from web server to web browser. This is the small "padlock" that appears next to a website's URL:

One of Google's latest inclusions in their constantly changing algorithm is that they are considering an SSL as a factor of website trustworthiness. This means that an SSL will be the default result that's served to searchers and inherently given an SEO boost for that reason.

Additional security plus Google's blessing? Adding an SSL to your site is truly a no-brainer.
Myth #4: SEO is a "one and done" job
Image you're running in a race and once you get ahead of the rest of the competition, you slow your pace down and coast the rest of the way.
Is this your strategy to win said race? No? Didn't think so.

SEO is very much the same - it's a long-term effort that requires consistency to stay ahead of the competition and find success in SERPs. Although it may be tempting to slow down once you get the SEO results you were hoping for, it takes time and intention to maintain your ranking once you land there.

It's also important to be flexible when considering your SEO efforts - you want to regularly analyze your strategy, see what's working and what's not quite moving the needle, and make changes accordingly. You will see rise and fall in your SEO efforts, but don't get discouraged. Just go with the flow and keep at it!
Myth #5: All backlinks are of equal importance
Backlinks can be very powerful, but they can also be used incorrectly and end up causing more harm them good. The type of backlink is what will make all the difference in your SEO strategy.
High-quality backlinks are:
From trusted websites
Relevant to your business and specific conversations
Embedded in your content
Hard to get
Like all good things in life, getting quality backlinks takes a lot of work, while "cheating" to get there, such as buying links in bulk, will get you penalized big time by Google.
Myth #6: Quantity trumps quality
It's no secret: Google is smart, and getting smarter by the day. That's why, as the algorithm advances, it is not only recognizing but rewarding quality content compared to frequent, generic content. (If you read our recent blog post, you know how I feel about this topic).
Content, above all else, should be:
Speaking to your audience
Providing users with relevant resources
Supplying your readers with the information they seek
An easy way to remember: quality first, quantity second.

If your content is thoughtful and has a clear, relevant intent, the length of your blog and regularity of posting should come into play second. Rather than a high-frequency schedule of generic blog posts, slow down and allow yourself some flexibility to create a content that will actually benefit your users.

There you have it, folks! Don't let these common SEO myths and misconceptions hinder your digital marketing efforts.

Want to hear more about SEO strategy? Contact the team at Page One Web Solutions today to learn what we're all about!