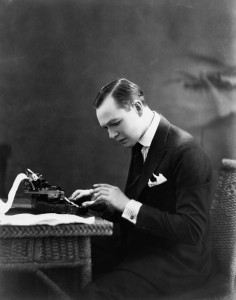 Make no mistake, copywriters are the worker bees of the web marketing world. They toil over dozens of pages of content daily, sometimes switching gears several times depending on the day's schedule. Here at Page One, we may start our morning with a bagel and industrial sheet metal fabrication pages, take lunch over a country décor blog and round out the afternoon with yet another cup of coffee and criminal law sub categories. Our job seems mundane to some, but the truth is, there is a lot more to quality copy than meets the eye.
First, there is always research to be done. We can't be experts in every field, so we educate. One of the best indicators of quality copy is that it adds value to the website. A good writer always writes for the audience first and the search engines second. The facts on the page should be accurate, yet flow together in such a way that visitors will not only be charmed into purchasing the product, but also gain valuable insight about it.
Second, a great copywriter has to channel their inner Google—after all, optimizing for search engines is (literally) the name of the game. So, how do we make our words stand out like beacons of light, beckoning the Google spiders to crawl, index and hopefully rank at the top of the SERPs? We conduct more research. Picking out prizewinning keywords can be like fumbling for a needle in a haystack unless you know where to look. A copywriter must hone this skill, and then apply it thoughtfully to their paragraphs—never over-stuffing, but making certain that a page is indexed not just accurately, but to its full potential.
Third, if you think that copywriting is all about hitting that 250 word count and moving on, you'd make an efficient writer, but not a successful one. The clients we write for come from every inch of the spectrum. The copy we produce, therefore, is unique as well. Each industry requires a fresh voice, appropriate to the level of formality, technicality, and audience. A great copywriter will effortlessly bounce between a tone worthy of the lecture halls of academia to witty, youthful banter without blinking an eye. Need a provocative press release on the fly? We're on it. Five hundred words on a range of specialized metal alloys? Playful fashion blog? Done and done.
An additional suite of skills including tricky back end CMS navigation, writing under harrowing time constraints, and of course tirelessly proofreading everything in sight, is all the more reason to high five the nearest copywriter today—and thank them for being crazy enough to do the job!