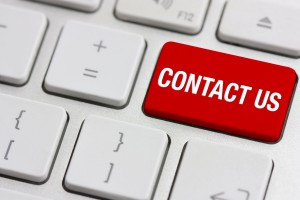 The odds are that if you have a website for your business, you almost certainly have some sort of contact form for potential customers to get in touch with you. If you're using WordPress as your CMS, then the odds are good that you might be using a plugin such as Contact Form 7, JetPack or Fast Secure Contact Form to manage your online forms. It's a good start, but why stop there?
Anything can happen to those leads once the "Submit" button is clicked. The recipient's email could be down temporarily. They could miss the email, it could be mistakenly filtered as spam, or it could get accidentally deleted altogether.
That's why we suggest taking things one step further and installing Michael Simpson's Contact Form DB plugin for WordPress. It is automatically compatible with Contact Form 7, JetPack and Fast Secure Contact Form, and what it does is to save the information submitted via your site's forms to your WordPress database. You can then access and export that lead information as needed. You will still receive your lead emails with users' submitted information, but you will also have a safe backup of that information stored in a single place that can be accessed as needed, and then also imported into email software such as Lyris and MailChimp.
If you are using Constant Contact to manage your subscribers and send out newsletters, there's a plugin out there for you, too. It's called Constant Contact For WordPress, and when it is configured correctly, it will save form submissions from your site to your Constant Contact database and automatically pull your contacts into WordPress. It will also let you design custom forms to capture all sorts of different user information as needed.
Of course, depending on your particular business model, the logical next step after the above is to implement a complete lead management software solution to track and manage the entire life cycle of a lead. More on that solution another time! If you have any questions, please feel free to use the comment section below.