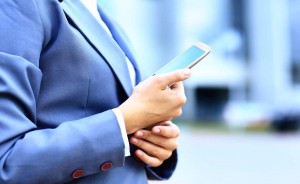 Happy New Year everyone! As we all know, with the new year comes new trends, predictions, and aspirations. In my daily perusing of writing and SEO focused blogs, I have noticed one trend that seems to be particularly popular--and that is the one of content. Everywhere I have been seeing that "content is king," "content is making a comeback," or "content is everything." But I ask, where did the focus on rich, quality content go? It is not as though writing content for marketing is something new. Perhaps that over the past few years we have been looking toward the latest trends and have let other strategies take away from what is a crucial part of what we do in this industry, and that's creating rich content.
First of all, lets talk a little about what content marketing is and why it is so valuable. Content marketing is essentially about the relationship you, as a writer, create with current and prospective customers by providing useful information (or content). When creating content, you are establishing yourself as an expert in your field as you construct branding, awareness, and sentiment for whatever it is you are marketing. There are various ways to strategize your content marketing plan, whether it is through guest blogging, onsite blogging, email newsletters, via social media, webinars, podcasts, etc. These approaches are based on what a consumer wants--what they are interested in at the moment--most companies and businesses already utilize this consumer-first strategy on a daily basis.
As content marketing becomes a popular topic, we will see that content is not really making a comeback, as much as it is maturing with changes in technology. In 2014, our world inevitably will only become more mobile, and as our screens get smaller, our experience needs to be even more compelling. In the coming year, it is going to become increasingly important for every website to be optimized for a mobile platform and have a responsive design. Getting your site in front of your customers through their phone is not only a way to create an experience but allows you to become more accessible through email, phone, and even SMS. Last fall we wrote a blog post about the roll out of Google's new algorithm "Hummingbird," together with Google Analytics, the prediction of our world going mobile and the need of mobile in your marketing plan has never been more necessary.
The role that content will play in the mobile platform is the connective tissue across data and devices. It is informative, as well as the creative aspect in effective "storytelling." This creativity is what captures a consumer's attention and time amidst a sea of images, videos, and ads. Content must now be read "on the go," blogs must be actionable, shorter, and concise, and everything must be formatted to be mobile-friendly. This new wave of content is exciting, because on mobile devices, there is more opportunity for content to be shared as well as for it to be viewed more times by more people.
We as writers are obligated to follow the patterns and shape the content to what consumers want. And one thing is for sure, looking ahead, it is a pivotal time to be in the content marketing industry.