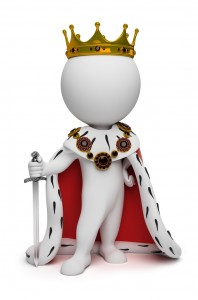 In the expansive land of internet marketing it is becoming ever more difficult for businesses to navigate through the growing number of communication platforms. For many businesses it may seem as though a new method for delivery of their marketing message becomes available each day. Although amassing new Twitter followers, expanding connections on LinkedIn and increasing the number of likes on Facebook are still valuable channels for growing brand awareness, traditional email marketing still takes the cake for providing the highest return on investment. In a 2012 survey taken by ExactTarget, when surveyors were asked their preferred channel for promotional messages from companies, the resounding majority (77%) said Email, Direct mail (9%) and Facebook (4%) did not even come in a close second or third.
However executing an effective email marketing strategy is very different than just using an email marketing strategy. Although fairly straight-forward to implement when it comes to execution, you would be alarmed to learn how many companies are eating through precious hours of their day with unsuccessful, ambiguous marketing campaigns. In order to grow your number of dedicated subscribers and continuously provide highly relevant and interesting content, you must come to fully understand your customers and their changing internet behaviors. What's more you should be learning to properly harness the power of data; data gathered from well implemented email campaigns.
How to Create an Effective Email Today
Use "Opt-in" permission marketing –Email when utilized as an opt-in version, becomes a form of marketing unlike many others. By requiring action from the customer first, you are ensuring your marketing efforts are not done in vain. In effect; consumers are empowering the marketer to send them promotional messages about a specific interest. The marketer then is able to tailor their intended advertisement to these interests. Permission marketing fosters improved targeting and establishes a certain level trust amongst your customers, allowing you to build long-term relationships.
Focus on mobile-email design—Consumers are more frequently turning to their mobile devices to access vital information on the internet and stay up-to-date with incoming emails. A study by ReturnPath showed that year over year from March 2011-March 2012 emails opened on a mobile device increased 82.4 percent. Understanding this trend is crucial to implementing an effective email marketing campaign, as well as gathering vital data on your customer. Some companies design their emails specifically for mobile devices; others have taken a relatively new approach in utilizing responsive design in their emails. What is responsive design, well that could be a post in itself, but for the short and skinny it is a website that responds to its environment regardless of the platform in which it is being viewed, i.e. mobile, tablet, laptop, desktop. (Click here for examples.) Using mobile-friendly email formats will equate to increased opens, higher click-through-rates, and a greater ROI.
Leverage Analytics—Not only is it paramount to have an email that people want to open, and one that is easy to read, but it is crucial for marketers to integrate email marketing services designed to help collect and manage data. Complementing your email marketing service with a customer relationship management (CRM) solution would be a great place to start. CRM encompasses all aspects of interaction between the customer and the company. A properly implemented CRM solution will provide you with extremely valuable insights into customer behavior. In effect it will allow you as the marketer to retain more customers by creating a better client experience.
Email marketing is cost-effective and relatively simple for any sized business to integrate into their marketing strategy mix. Making sure it is done right may take a bit of time and finesse. So be patient, create a list of actionable steps you can take, and get started today by implementing the three suggestions above. They will help get on the right track to delivering impact, data rich email campaigns.