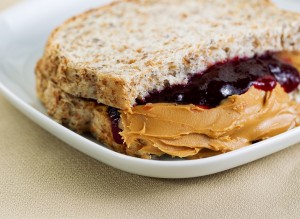 Think of social media and search engine optimization (SEO) as a simple, yet oh-so-right peanut butter and jelly sandwich. Individually, peanut butter and jelly each spread on a slice of bread tastes good, right? Smooshed together, they are the perfect combination of complementary flavors and textures. In the world of internet marketing, the use of social media platforms combined with SEO techniques also creates a combination of complementary results.
Many of us know how to use Facebook, Twitter, Instagram, Google+, Pinterest, etc to share what is on our mind or to send out a link. The question is, though, how can we get these amazing platforms to work for us? There are a few simple ways to grow a dedicated social media follower-base and increase brand awareness by using SEO techniques in posts.
Grow Your Followers and Engage With Them
Organically growing your number of social media followers may be a slow process, but the total number of connections on your social media profiles does have a significant influence on your rankings. Sure, a company with 200 Twitter followers will not receive nearly the rankings of a corporation with a million Facebook likes, but Google can detect the quality of your followers and connections. Google knows if someone is buying thousands of proxy Facebook followers so it is not going to do much for their overall rankings in search, so do not bother using one of these "spammy" practices if you are looking for quality interaction on your social media platforms.
Building a base of followers is the perfect opportunity to present the unique voice of your brand to potential customers, clients, or visitors. Post useful articles and tips that relate to your brand, open inquiries and start a conversation, follow up with users directly, because customer engagement is the key to building and retaining an interactive following. By posting daily, you are building your brand authority while building unique, quality content for search.
Optimize Your Posts for Searches (and Do Not Forget Local!)
To optimize your posts for search, you will need have a strong anchor for your post, whether it is a link to a full detailed article, a video, an infographic, etc. Whatever your foundational content is, you will need to create an accurate and descriptive title, preferably with a keyword for your business (Read more about choosing the right keywords for your business).
When you post your content, frame it with text that is optimized for a specific type of search. For example, if you have written a detailed article on making the best peanut butter and jelly sandwich, you could frame it with a specific query like "Have you ever wondered how to make the perfect peanut butter and jelly sandwich?" By using optimized text, query phrases and keywords, you will increase your chances of coming up in search results because Google tends to favor popular social media updates in the top sections of its search engine results page (SERPs).
One more note on optimization: Do not miss your opportunity to engage yourself in the local community by sending local-specific signals to major search engines. You can do this very simply, two ways. First, any time you, your employees, or company attend local events or tradeshows, take pictures and make a post inviting other local residents to comment reinforcing your community participation. Second, use social media to engage with local businesses (even competitive) by sharing their posts, leaving comments, or perhaps, even guest blogging. This consistent interaction is good for building brand and local awareness.
Use Social Media for Traditional Marketing and Encourage External Inbound Links
Google values good content, no more are the old SEO black hat tricks to try to improve rankings in search results. So as the use of spammy link building tactics is rapidly decreasing, the production of great quality content is very valuable. You can create useful, informative, and entertaining content in a myriad of mediums: textual (i.e. articles, blog posts, and press releases), videos, images (i.e. photography and infographics), interactive apps, and more.
Traditional advertising experts excel in creating quality content; they just have to adjust it for the user behavior on the web. Social media is a useful tool to share content with your followers while also encouraging an increase of external sites to link back to your content. In Google's eyes, the diversity of your external links establishes authority. The new link building is content promotion and relationship building. These tactics are the same in traditional marketing but is now powered by new tools and social media.
With these three simple social media best practices in mind when you are creating content, engaging with followers, and posting social media content, you should be well on your way to seeing an increase in both referral and organic traffic to your site. Before you know it, social media and SEO will be as easy, and as comfortable as classic PB&J.