Search engine optimization is a fairly new field of marketing that often seems shrouded in mystery to business owners and executives. It wasn't until the early 2000s that companies began to understand the true value of gaining visibility in search engines, and the ensuing rush to rank left many small business owners scrambling to keep up with the times. The urgency to act, coupled with widespread misunderstanding of SEO, has created a huge market for so-called "seo experts" to take advantage of unassuming clients who aren't aware of the difference between white hat vs black hat SEO.
Black hat tactics were conceived as a way for search engine optimizers to make a quick buck by deceiving both their clients and search engines. These tactics have the potential to net short-term gains through various forms of trickery, but inevitably have devastating long-term consequences. While black hat SEOs themselves simply move on to the next website or project, business owners are left with a compromised site riddled with penalties. Learn all about black and white hat SEO practices here so you can implement strategies that will support long-term growth for your business!
What is Black Hat SEO?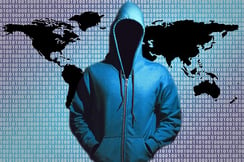 In short, black hat SEO is a set of tactics aimed at manipulating search engine algorithms against established guidelines (most popularly, Google's webmaster guidelines). These techniques focus solely on gaming the search engine itself and do not take user experience or a human audience into account.
What is White Hat SEO?
White hat SEO is a set of tactics aimed at gaining exposure in search engines while abiding by established guidelines. This is most typically accomplished by creating content that is accessible (technically optimized) and genuinely useful to a business' potential customers. An effective white hat SEO strategy is structured around long-term gains that speak to a company's unique audience and customer-centric business goals.
Is Black Hat SEO Illegal?
Since black hat SEO, by definition, only violates rules and guidelines created by Google and other private companies it is not illegal under US law. But this does NOT mean that there's no such thing as black hat consequences...
Why is Black Hat SEO Bad?
Since Google and other search engines reserve the right to control what sites show up in their search results, they have the power to administer harsh penalties to sites that do not abide by their guidelines. Employing black hat techniques is a surefire way to attract a web spam penalty to your site that will demote your rankings and, once implemented, these penalties are extremely difficult to recover from.
Black hat SEO also fails to target a human audience and instead focuses purely on manipulating the search algorithm. Needless to say, gaining organic traffic is pointless if the visitors are not interested in your content and unlikely to buy your product. These shady SEO tactics leave out the customer-centric element that is crucial in driving conversions and improving performance metrics that actually matter to your business.
Black Hat SEO Examples
Here are some common black hat SEO techniques to avoid:
Keyword stuffing (repeating a keyword more than it would be used in natural conversation)

Article spinning (plagiarizing/duplicating content)

Spammy link building (gaining links from link farms or other unrelated sites)

Hidden text and links (making on-page text or links the same color as the background so they are visible to search engines but not to users)
This is by no means a comprehensive list of all black hat tactics but only serves as a general example. Any approach that seeks to deceive either search engines or internet users can fall under the black hat umbrella.
What is Grey Hat SEO?
Grey hat SEO is any attempt to blur the line between what is and is not accepted as a best practice. This may entail newly-found tactics that have not been specifically disavowed by search engines (yet), or those that are technically not allowed but still widely utilized.
As history has proven with dozens of Google algorithm updates, any technique that manipulates rankings but does not benefit the end user has a good chance of becoming grounds for penalization. A good general rule of thumb when judging SEO tactics is that if it doesn't foster a positive user experience, it probably won't be good for your website in the long run.
You may be wondering why black hat tactics are still in use if they get such a bad rep. The truth is, these exploitative practices CAN yield impressive results in a relatively short period of time, if you're ready to risk your entire site's eligibility in search engines and brand reputation on a cheap shortcut. For a search engine optimizer themselves, this is no big deal; one can always start fresh on another client or website. But owners of established companies will want their SEO strategy to echo the hard work and dedication they've put into building their brand itself. They'll want a long-term return on their marketing investment that won't unexpectedly take a turn for the worse. Put simply, black hat SEO chases a quick buck while white hat SEO seeks to communicate quality. What's more important to you?
Find out if your website is at risk for using black hat tactics with a