Over the past few years you've been hearing a lot about marketing automation, but have you considered it for your business?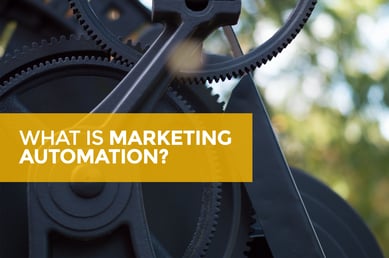 First off, what is marketing automation, exactly? Simply put, marketing automation is software that helps to automate every day marketing actions. These are things like creating and sending emails, sending internal notifications, publishing content to social media, segmenting audience lists, and even measuring and analyzing user engagement and behavior. The goal of marketing automation is to generatemore leads and close more deals for your business. Marketing automation also positively influences other aspects of your marketing. Here are a few additional perks of utilizing marketing automation software:
Time savings for your marketing and sales teams (which probably saves you money)

Use less resources (probably a money savings, too!)

Learn more about your target audience and their behavior

Create better performing campaigns

Have better relationships with your customers and clients

You may be thinking, "Well all of that sounds great - I want more time, more money in my pocket, better relationships with my clients, and to increase my business' revenue - so, is marketing automation right for my business?"
Now, it may not be the best investment for every business out there but it's certainly something every business should consider. Below are a few simple questions you can ask yourself in evaluating if you should seriously consider investing in marketing automation software.
How much time am I (or my team) spending on executing marketing tasks?

(Example, creating/sending an email, analyzing email metrics and sending a follow up email based on responses of the first, building a landing page/thank you page for that email campaign, creating Calls to Action to be used on your blog posts, publishing regularly to your social media networks, etc.) Could I save time executing on these particular tasks by utilizing marketing automation software?

Think again about the above tasks,

how many people does it take to make all this happen?

Are you relying on a web designer and a web developer as well as a marketer to execute all your marketing? Many of the most reputable marketing automation softwares take all the extra steps so that you don't need to know how to design or develop to create a great campaign. Could using a marketing automation tool allow you to utilize less of your staff so that they can focus on other projects?

Are you piecemealing tools to complete your marketing tasks?

Not only could one single software save you some time but, depending on all that you're using, it could save you money too. Plus, marketing automation tools allow each piece of marketing performance to speak to another so you can really view your efforts holistically.

Are you taking the time to analyze your metrics?

Can you quickly see the effectiveness of your marketing, how engaged your target audience is with your content, how your efforts are affecting your bottom line? The quicker you can assess your marketing, the faster you'll be able to increase the performance of your marketing campaigns.
If you read this far you'll probably thinking to yourself, "This marketing automation stuff sounds pretty great, how much will it cost me and which software is best?"
That's a great question, there's a handful of reputable companies that offer marketing automation software. Since we're a Hubspot Certified Partner, we're inclined to say that Hubspot is the best out there - onboarding, customer service, functionality, ease of use, and continued innovation are some of the reasons we jumped on board with their platform. But do your research because you'll want to demo a few products and decide which one is most compatible to you visually, price-wise, as well as certain functional capabilities. Some other reputable companies that sell marketing automation software are Pardot, Marketo, and Eloqua.
You should have enough information about marketing automation to have a decent understanding of what it does and if it was something that could help improve marketing efforts for your business. If you'd like to explore this idea more, we'd love to talk to you. Click the button below to speak with a specialist at Page One Web Solutions and determine if marketing automation is right for you: