If it's one thing I've learned while working with Google Adwords Ads, it's that Google changes its products a lot. Even if you don't work with paid search, you have probably weathered an algorithm change or had a favorite app or site shuttered because of a Google course correction. I'd say check out my post on Google+ about this, but, you know. So when Google recently announced a change in Google Analytics, I decided to immediately embrace what will inevitably become the norm.
What is Changing?
Data is more than just data with Google Analytics 4. In today's climate of increasing online privacy, having an improved ability to limit data retention for compliance is going to be very important. GA4 is being built out to allow for keeping users' personal identifying information safe.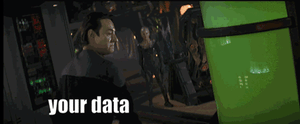 While we'll still be analyzing the data, GA4 is going to be working with us to make the data tell a more complete story. Google Analytics is improving our view of customers and site visitors as they journey from acquisition to retention. Insights abound with reporting options in GA4!
Cue Heist Music, I'm In!
I'm propped up by some of the best web developers in the world, but I was able to complete GA4 setup on my own. It was that easy. There's a good chance your site's Google Analytics will migrate easily, too. Are you already using Google Tag Manager or have you implemented Universal Analytics? If so, adding a new GA4 property is a snap:
Start in Admin for your Google Analytics account. Under the property/center column, you'll see an option, "Upgrade to GA4."
If this is your first time, this process will create a new property that is specifically Google Analytics 4. Don't worry, your existing properties and views will remain unchanged and will continue to collect data. Click on "Get Started" and you will begin the process.
Choose a data stream to populate your property: either piggyback on your existing universal analytics code or add a tag in your Google Tag Manager container
The hardest part for me, a non-developer, was waiting up to 48 hours for the data to roll in and confirm a successful implementation.
Next Steps
We'll be exploring more with GA4 and we're excited for additional customer and visitor insights to fine tune our clients' campaigns. Have you implemented a GA4 property yet? Let us know what you think of it so far!