With another birthday officially in the books, I started reflecting on the basics and decided to review some of the cornerstones of Google Ads. The good news about digital marketing is that it's always changing. While not good news for everyone, we're always excited to test out new features, explore industry shifts, and learn something new.
Here's a little roundup of things on my radar for 2019.
Academy for Ads
Has it been a while since you were certified for Google Ads and its many components? If it has, you may not know that certifications moved from Google Partners to Academy for Ads. You'll find not only the certifications for Search and Display Ads, but also newer courses relating to programmatic media buying and remarketing lists for search ads (RLSA).
Google Analytics IQ
Speaking of Academy for Ads, don't forget to take the Google Analytics Individual Qualification! It's not specifically Google Ads related, but Google Analytics is an incredibly powerful tool that will give your account managers important information for maximizing campaign performance.
Responsive Ads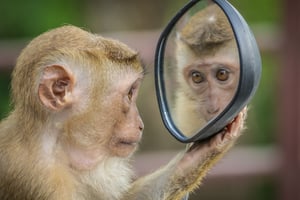 While Responsive Ads are still in beta, we're seeing them as an option in most of our accounts. If you don't have them in your ad account, give Google a call and they should be able to add the account to their beta program. These are great for testing multiple variants of ad copy in one single ad unit.
Budget Updates
Budgets are more of a guideline if you're making multiple changes to daily budgets throughout the month. Google will charge up to twice your daily budget, which can be really infuriating with larger daily budgets. They do include a caveat: your monthly charges won't exceed your daily budget multiplied by 30.4, given no changes to your daily budget. This gets trickier when you make some changes, as the new daily budget is multiplied by the remaining days of the month and added to what was spent during the rest of the month. The important takeaway is to be incredibly mindful of budget changes. Either manually check your spends often, or make sure your automation software is adjusting to stay within your monthly ad spend limit.

This coming year, as always, will bring new changes to Google Ads. We all see successes in our accounts from utilizing the features that continue to roll out from Google, and we're excited for what 2019 will bring our clients!
Want to learn more about the many facets of Google Ads and how it could impact your business?