Maybe your business hasn't been quite as bullish recently. Maybe sales are good and you're just looking for a way to turbo-charge your company's growth. Whatever the case may be, you've realized that SEO is a necessity for almost any business but you're unsure of how to most effectively invest your marketing budget.
We'll be honest; there is no easy or definitive answer to this question! But the following may help you get started on deciding whether or not hiring an SEO agency is best for you and your company.
1. Your company does not have its own marketing department or development team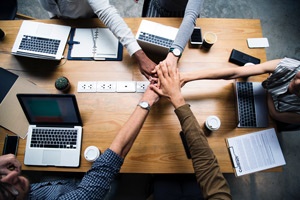 If your company doesn't have it's own development or marketing department, an agency can give you access to an entire team of experts at a much lower cost than hiring several new in-house employees. While the idea of hiring just one freelancer or in-house specialist to take care of all your SEO needs may sound attractive, it is totally unrealistic. Getting the most out of the SEO channel requires a collaboration of marketing strategy, web development, and project management expertise. Know what we call a marketer with all those qualifications in one? A unicorn. And, sorry, but unicorns don't offer their services for $25/hour on Upwork.
2. You need a new website
Is your website outdated? If so, it will be especially important to ensure that your new site is SEO-friendly. Having SEO and development operate hand in hand makes for a much more efficient website building process that will save you time and money after all is said and done. Agencies offer a superior value here, since both SEO marketers and developers work together under the same roof to make your new site a lean, mean, marketing machine.
Not sure if you need a new website? Let us help!
3. You invest a lot in TV/radio/print
There are still many niches where TV, radio, and print media are profitable. But trust us, if you like the results you are getting from traditional media, you are going to LOVE the ROI you get from digital.

4. You don't have time to learn about all things internet
Let's face it, many business owners and managers are busy and don't have time to keep up with the rapidly changing landscape of internet marketing. If you aren't totally comfortable or savvy with digital channels, a knowledgeable partner you can wholeheartedly trust is crucial. While there are a few ways you can recognize shady SEO tactics, it's still always possible to get burned by freelancers or people who simply don't know what they're doing. Agencies stake their reputation on the quality of their work and pride themselves in being experts within their industry. Find one that's transparent with you and well-reviewed and they'll help you understand exactly what they are doing and why.
5. You already have a website, but performance has been down or flat
As you'll hear time and time again, the digital marketing industry is one of the fastest developing in existence. Standards quickly change and, much like your cell phone, what was new and shiny just a few years ago may already be far behind the curve today. If whatever you're doing isn't working, hire an agency to help you get things back in a growth trend; odds are your competitors already are!

Digital channels have the potential to drastically increase your leads, sales, and brand exposure
Wants results like these?
6. You are interested in other digital channels (PPC, email, etc)
SEO is just one of many very profitable and high-ROI digital marketing channels you can explore. Finding a reliable agency partner will give you an invaluable resource in navigating which other channels might fit your business and how to go about pursuing them. If you're interested in growing your digital marketing, an agency partner can offer trustworthy expert insights and guidance.
7. You don't know how to measure or track results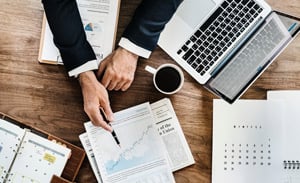 If you don't know how to calculate digital marketing ROI, an agency will be able to guide you through the process of defining your key performance indicators, implementing ways to track them, and will prove you with ongoing reports. Understanding how these KPIs relate to revenue is important, as it can be easy to get mislead by metrics that may look great but don't really affect your bottom line. Having a firm grasp on this important aspect of digital marketing will help you communicate value to your peers and superiors.
---
Choosing an SEO plan and strategy that's right for your company is a nuanced process, but the above list should get you on the right track. If you're thinking about exploring your digital agency options, there's nothing to it but to do it! Ask around for referrals or reference reviews, get together a list of questions, and start interviewing agencies to compare. The faster you get started, that faster you'll become your company's next revenue-generating rockstar!
Ready to interview your first agency?