This may seem self-serving, but If you're familiar with Google Ads, you'll know it will be very on-brand. As Google rolls out automated bidding, recommendation scores, and rolls back dedicated representatives, hiring a professional becomes an important choice for maximizing your returns in Google Ads.
Google Ads is Like Human Resources
Employees of larger companies might be more familiar with this analogy. The function of Human Resources is to protect the company, not necessarily to help the employee. There are many shared goals between the employer and employee, but HR will advocate for the benefit of the company 100% of the time. This is very similar to how Google Ads operates. Google Ads will give the account holder all necessary information, but suggestions and policies will be enforced to protect Google and not the account holder.
Ch-ch-ch-ch-changes, Turn and Face the Strange
In a previous post about Google Recommendations, we discussed how to navigate a recommendation and whether it is good for your business. Google's recommendations will help increase their revenue streams 100% of the time, but will not always help you reach your goals. Our favorite recent example is the "bidding strategy" recommendation to change Phrase Match and Exact Match keywords over to Broad Match. What will that do for Google? Increase clicks. What will that do for our cement mixer client? Show their ad to users looking for the "best smoothie blender." Bless Google's AI for associating an industrial mixer with a home blender, but while they work out the kinks, this will result in errant spending for the account.
Professionals Versus D.I.Y.
When it comes down to it, managing your own Google Ads account is possible. Smart campaigns and a host of other easy options exist to get an advertisement in front of potential customers. The adage, "you get what you pay for" will absolutely apply, though.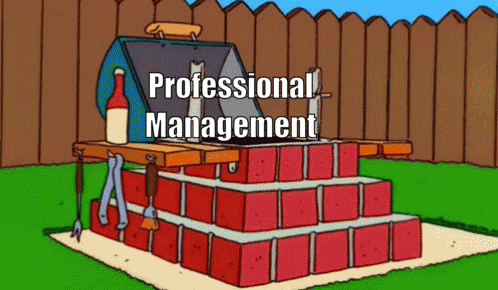 Without professional advice, your ad spend will always result in revenue FOR Google Ads, but not always result in revenue FROM Google Ads. There is another adage, "a stitch in time saves nine." Consider a professional ads manager in time and save yourself nine avoidable and irrelevant clicks. Let us know if you would like to review your paid search management options!